VAPEREV Rings In The Season With Exciting Black Friday And Cyber Monday Discounts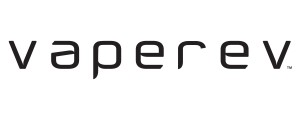 [1]
VAPEREV RINGS IN THE SEASON WITH EXCITING BLACK FRIDAY AND CYBER MONDAY DISCOUNTS ON E-JUICE AND MODS, AND FREE SHIPPING ON ALL CYBER MONDAY ORDERS
The Groundbreaking Cerritos, Calif.- Based Company Is a Groundbreaking Force In the Worldwide Cultural Phenomenon of Vaping
LOS ANGELES – A groundbreaking and innovative force in the growing cultural phenomenon of vaping, VapeRev (www.vaperev.com [2]) is ringing in the holiday shopping season with exciting Black Friday and Cyber Monday savings on a variety of e-juices and many of its mods.
The Black Friday sale November 28 will take place in store only at VapeRev's main location in Cerritos, Calif. from 8 a.m. to 9 p.m. VapeRev will be taking $5 off all 30 ml bottles of e-juice and $3 off all 15 ml bottles.
The entire store will be offering savings from 15 percent to 80 percent off on Black Friday.
"Black Friday in store is our biggest sale day of the year," says VapeRev Communications Officer Amber Lee, "so line up and get ready while supplies last!"
For vapers who can't make it out on Black Friday, VapeRev is offering incredible online only deals on Cyber Monday, December 1, with everything 15 percent off. They are offering free shipping on all online orders placed that day.
Since launching in 2012, VapeRev has helped thousands of people worldwide make the switch from traditional cigarettes with their extensive and ever-growing selection of mods and e-juices from companies all across the globe.
VapeRev is located at 15971 Pluma Ave., Cerritos, CA 90703. Phone: (562) 653-4730.
For more information, visit www.vaperev.com [2].