Contact: Steve Levesque, Chrissy Sutphin
LUCK Media & Marketing, Inc. (818) 232-4175
info@luckmedia.com, www.luckmedia.com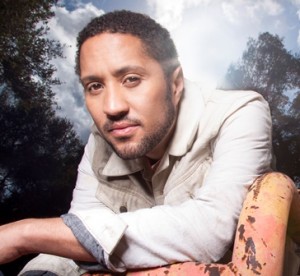 EMERGING SINGER/SONGWRITER ROLAN BOLAN
RELEASES NEW HMMA NOMINATED SINGLE 'TRUST' TO
iTUNES AND LAUNCHES OFFICIAL WEBSITE
LOS ANGELES – At last bringing his indie "laid back with a kick" vibe to the mainstream, Rolan Bolan—whose music was described by Interview Magazine as "Pina Colada Gasoline"—is releasing his debut single "Trust" to iTunes  and other major digital retailers via Electric Boogie Inc.
The timing of these releases coincides with the highly-anticipated launch of his official website, www.theofficialrolanbolan.com.
Rolan, son of the late T-Rex frontman and glam-rock legend Marc Bolan and singer and Grammy nominated Motown songwriter Gloria Jones, recently received his first Hollywood Music in Media Awards (HMMA) nomination for "Trust" in the "Best Alternative Song" category.
Scheduled for Thursday, November 21, 2013 at The Fonda Theater in Hollywood, the HMMAs honor music from visual mediums, individuals who create and produce it, and both mainstream and independent musicians from around the globe.
The Los Angeles based singer-songwriter, whose debut album Electric Sunset (featuring "Trust") was produced by veteran producer Dito Godwin (No Doubt, KISS, Motley Crue) and is a personal journey through Bolan's life, recently received a spotlight in the online publication Broken Records Magazine.
Rolan has also signed on for a college radio campaign launching this fall helmed by Howard Rosen Promotions.
Rolan and Godwin have taken an extraordinary step (for a new artist) in recording electric and acoustic versions of Electric Sunset, with Bolan getting out and playing acoustic shows with Godwin's son Bernie and ultimately forming a band to play the electric versions live. Thus far, Rolan and Bernie Godwin have done several performances in L.A., including one at Footsies in Highland Park for a DJ Modern Kicks and Ghetto Blasters Presents event.
Rolan's passion for eclectic music serves him well as host of the internet radio show whose name, "The Electric Boogie Lounge: Live From The PuNP House," draws inspiration from his father's well known song "Electric Boogie." The host station, Transcend Pop Culture Radio, is an offshoot of Transcendental Music (TMusic), the premier charity record label founded by filmmaker David Lynch—which draws on its connections to the music community in an effort to raise funds for the David Lynch  Foundation's six charitable programs. The proceeds from Rolan's show benefit inner city kids.
###